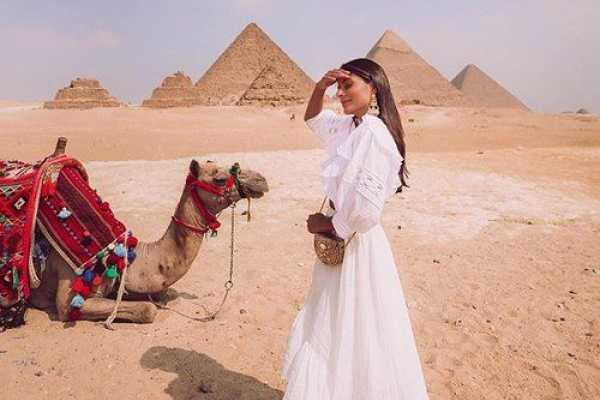 The Amr Ibn Al-Aas Mosque holds great significance as the first mosque ever built in Egypt and Africa. It was constructed in 641 AD during the early Islamic era and stands as a testament to the spread of Islam in the region. Named after Amr Ibn Al-Aas, the Arab Muslim conqueror of Egypt, the mosque has a rich history that spans centuries.
Overview:
The Mosque of Amr ibn al-As is one of the oldest mosques in Egypt and a symbol of Islamic heritage. On this private tour, you will explore the rich history and religious significance of the mosque with an expert guide. From its founding by the Arab general Amr ibn al-As in the 7th century to its current role as a center for worship and learning, you will discover the many facets of this revered site.
Highlights :
Discover the history of the Mosque of Amr ibn al-As, the first mosque built in Egypt
Learn about the Islamic faith and its significance to the mosque
Admire the intricate architecture and beautiful decoration of the mosque
Witness the vibrant atmosphere of the mosque as worshippers go about their daily rituals
Explore the surrounding area and discover other historic and cultural landmarks
Itinerary:
Pickup from your hotel in Cairo or Giza
Drive to the Mosque of Amr ibn al-As
Tour of the mosque with a knowledgeable guide
Visit to other cultural and historic landmarks in the surrounding area (optional)
Drop-off back at your hotel
Inclusions:
Private transportation by air-conditioned vehicle
Professional tour guide
Entrance fees to the mosque
Bottled water and snacks
Exclusions:
Pricing Information:
1 person: $100 USD
2-4 people: $85 USD per person
5+ people: $75 USD per person
Tips and Advice for Travelers:
Dress conservatively and remove shoes before entering the mosque
Women should cover their heads and arms
Photography is allowed but be respectful of worshippers
Bring sunscreen and a hat for sun protection
Carry cash in case of any additional purchases or tips
Trip Notes:
This tour can be customized to suit your needs and interests
The mosque is open to visitors every day from 9:00am to 5:00pm
FAQs:
Q: Is the Mosque of Amr ibn al-As open to non-Muslims? A: Yes, the mosque is open to visitors of all faiths.
Q: Can I take photos inside the mosque? A: Yes, photography is allowed but be respectful of worshippers and do not use flash.
Q: Is the tour wheelchair accessible? A: The mosque is not wheelchair accessible due to its historic nature and uneven terrain. However, we can provide alternative options for travelers with mobility concerns.