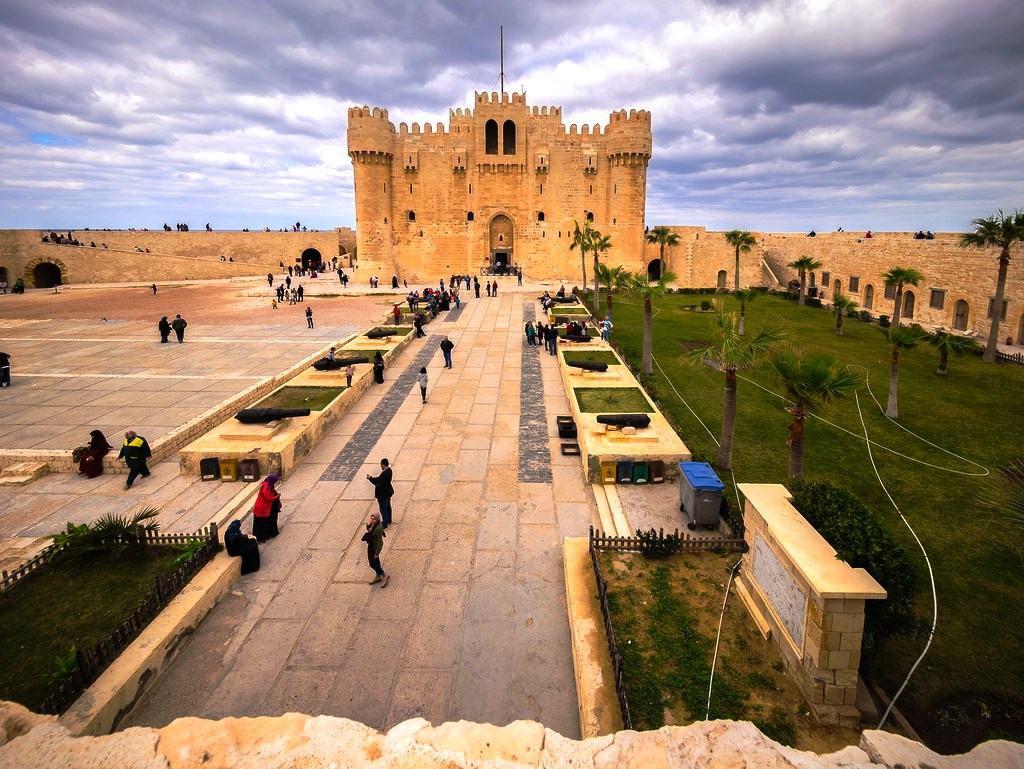 This Alexandria shore excursion is perfect for those looking to explore the city's rich history and architecture. You will be picked up from your cruise ship and taken on a guided tour of the city's most impressive archaeological and architectural sites. 
Overview:
This private tour will take you on a journey through Alexandria's rich history, exploring the iconic landmarks that have made this city a hub of cultural and intellectual life for centuries. From the legendary Library of Alexandria to the historic Citadel of Qaitbay, this tour is a must for anyone interested in archaeology, architecture, and ancient history.
Highlights:
Visit the iconic Library of Alexandria, a modern architectural masterpiece that pays homage to the ancient library that once stood on the same site.
Explore the ancient Amphitheater of Alexandria, a stunning example of Roman engineering that could seat up to 12,000 spectators.
See the historic Citadel of Qaitbay, a fortress that has guarded the city's harbor for centuries.
Enjoy the convenience of private transportation and the expertise of a local guide who will share their knowledge and insights about the city.
Itinerary:
Start your tour with a visit to the Library of Alexandria, one of the most impressive modern libraries in the world. You'll learn about its history and significance as a cultural center for the city.
Next, you'll explore the ancient Amphitheater of Alexandria, which was built during the Roman period and could seat up to 12,000 spectators. You'll marvel at its engineering and get a sense of what it must have been like to attend a performance here.
After that, you'll visit the Citadel of Qaitbay, a fortress that was built in the 15th century to protect Alexandria's harbor from invaders. You'll learn about its history and enjoy stunning views of the sea and the city from its walls.
Finally, you'll have some free time to explore the city at your own pace, perhaps stopping for lunch or shopping for souvenirs before returning to your hotel.
Inclusions:
Private transportation in a modern air-conditioned vehicle
Expert local guide
Entrance fees to all attractions
Bottled water
All taxes and service charges
Exclusions:
Pricing:
Starting from $120 per person (based on a group of 2 people)
Tips and Advice for Travelers:
Wear comfortable shoes and clothing, as you will be doing some walking and climbing stairs at the amphitheater and citadel.
Bring sunscreen, a hat, and sunglasses, as it can get very hot in Alexandria.
Don't forget your camera! There are plenty of great photo opportunities on this tour.
If you have any special requests or needs, please let us know in advance so we can accommodate you.
Trip Notes:
This tour is suitable for all ages and fitness levels, but there are some stairs to climb at the amphitheater and citadel.
The tour is available year-round, but some attractions may be closed on certain days, so please check with us when booking.
The order of attractions may be subject to change, depending on traffic and other factors.
We can customize this tour to suit your needs, including changing the pickup time or adding other attractions to the itinerary.
FAQs
Q: Is lunch included in this tour? A: No, lunch is not included in the tour price, but there will be some free time for you to stop for a meal or snack.
Q: Is this tour suitable for children? A: Yes, this tour is suitable for children of all ages.