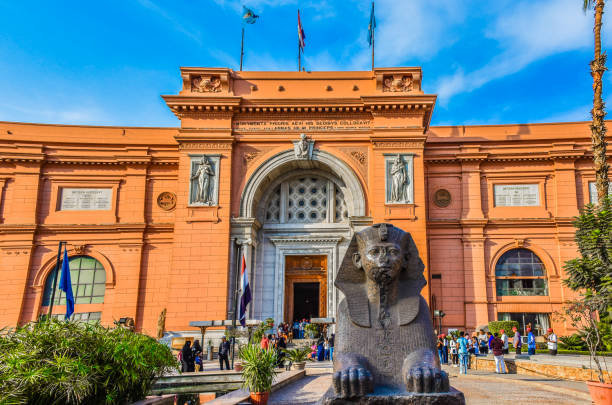 Immerse yourself in the captivating history and grandeur of Egypt with our 5 Days Cairo & Luxor Tour Package. Explore the iconic landmarks of Cairo and Luxor as our expert guides take you on an unforgettable journey through ancient temples, majestic pyramids, and fascinating museums. Book now and secure your spot to embark on a remarkable adventure that will leave you in awe of Egypt's rich heritage!
Overview:
Embark on a 5-day journey through the cultural treasures of Egypt with our Cairo & Luxor Tour Package. From the bustling streets of Cairo to the majestic temples of Luxor, this carefully crafted itinerary offers an immersive experience that showcases the best of ancient Egypt. Discover the wonders of the Great Pyramids, explore the mystical Valley of the Kings, and marvel at the intricate details of ancient artifacts in world-class museums. Join us as we unveil the secrets of Egypt's past and create memories that will last a lifetime.
Highlights:
Visit the Great Pyramids of Giza, including the Sphinx and the Valley Temple
Explore the fascinating Egyptian Museum, home to countless ancient treasures
Discover the mesmerizing Karnak Temple and Luxor Temple in Luxor
Explore the Valley of the Kings, where pharaohs were entombed
Cruise along the Nile River and soak in the serene landscapes
Wander through the bustling Khan El Khalili Bazaar for a taste of local culture
Advantages :
Expertly crafted itinerary showcasing the must-see attractions of Cairo and Luxor
Knowledgeable and experienced guides providing in-depth insights into Egypt's ancient history
Comfortable accommodations and transportation throughout the tour
Flexibility to customize the tour to suit your preferences
Hassle-free booking process with instant confirmation upon clicking the "Book Now" button
Itinerary:
Day 1: Arrival in Cairo – Pyramids of Giza Tour
Upon arrival in Cairo, our representative will meet you at the airport and assist with the hotel transfer.
Embark on a tour to the Pyramids of Giza, including the Great Pyramid, the Sphinx, and the Valley Temple.
Overnight stay in Cairo.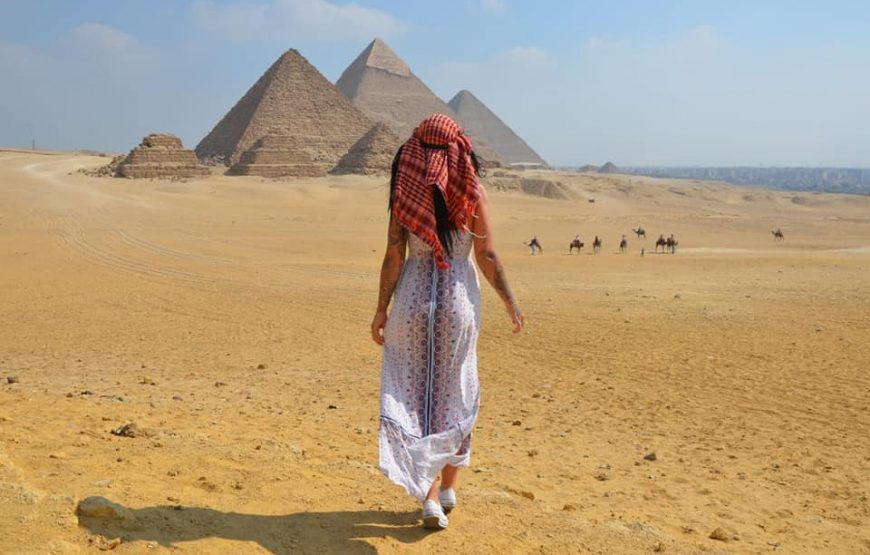 Day 2: Cairo Sightseeing – Egyptian Museum
Explore the Egyptian Museum, home to an impressive collection of ancient artifacts, including Tutankhamun's treasures.
Visit the historic Salah El Din Citadel and the beautiful Mosque of Muhammad Ali.
Wander through the vibrant Khan El Khalili Bazaar.
Overnight stay in Cairo.
Day 3: Cairo – Luxor – East Bank Tour
Fly to Luxor and transfer to your hotel.
Explore the East Bank of Luxor, including the grand Karnak Temple and Luxor Temple.
Overnight stay in Luxor.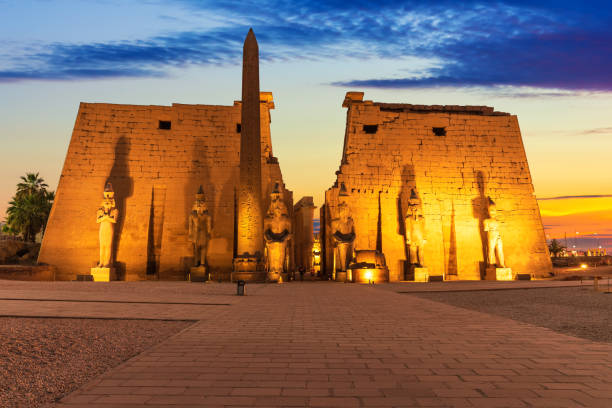 Day 4: Luxor – West Bank Tour – Nile Cruise
Visit the West Bank of Luxor and explore the Valley of the Kings, the Temple of Hatshepsut, and the Colossi of Memnon.
Board a Nile River cruise and enjoy lunch on board.
Sail along the Nile, witnessing the tranquil beauty of the river and its surroundings.
Overnight stay on the Nile cruise.
Day 5: Luxor – Departure
Disembark from the cruise and transfer to Luxor Airport for your departure flight.
Inclusions:
Airport transfers upon arrival and departure
Accommodation in well-appointed hotels and Nile cruise ship
Domestic flights (Cairo to Luxor)
Guided tours with knowledgeable Egyptologist guides
Entrance fees to all mentioned attractions
Meals as specified in the itinerary
All transportation in air-conditioned vehicles
Exclusions:
International airfare to and from Egypt
Entry visa to Egypt (can be obtained upon arrival)
Optional tours and activities not mentioned in the itinerary
Personal expenses, such as souvenirs and additional meals
Gratuities for guides, drivers, and hotel staff (at your discretion)
Pricing::
Accommodation Plan (A) 5 stars:
Cairo:Le Méridien – Steigenberger Pyramids- Ramses Hilton- Helnan – Barcelo Pyramids- Pyramisa
Luxor: Steigenberger Nile.
Nile cruises: MS Emilio, MS Radamis, MS Princess, MS Sara
| | 3 Stars | 4 Stars | 5 Stars |
| --- | --- | --- | --- |
| Price per person in DBL or TRPL Room | 825 $ | 845 $ | 885 $ |
| Solo traveler | 1245 $ | 1275 $ | 1330 $ |
| Christmas & Easter – DBL or TRPL Room | 895 $ | 915 $ | 960 $ |
| Christmas & Easter – Solo Traveler | 1340 $ | 1375 $ | 1435 $ |
Accommodation Plan (B) Luxury:
Cairo: Kempinski – Fairmont Cairo – Hilton Curnrad -Marriott Sheraton- Hilton Golf pyramids
Luxor: Hilton – Sonesta St. George.
Nile Cruises: MS Amwaj Nile Cruise, MS Nile Premium, MS Bule shadow, MS Jaz Jubilee, Crown Emperor, Steigenberger.
| | All year round | Christmas and Easter |
| --- | --- | --- |
| Price per person in dbl room | 1300 $ | 1600 $ |
| Solo traveller | 2050 $ | 2350 $ |
Ultimate Luxury:
Cairo: Four Seasons -Marriott Mena House – Kempinski Nile Deluxe – Fairmont Nile Premium – Hyatt Regency
Luxor: Sofitel Winter Palace.
Nile cruises: Sanctuary Sun Boat – Oberoi Cruises – Movenpick Royal Cruises – Sonesta Cruises – Le Fayan – Ms Farah -MS Acamar
| | All year round | Christmas and Easter |
| --- | --- | --- |
| Price per person in dbl room | 1800 $ | 2050 $ |
| Solo traveller | 2450 $ | 2750 $ |
Tips and Advice for Travelers:
Dress comfortably and wear suitable footwear, as there will be a fair amount of walking and exploring.
Carry a hat, sunscreen, and bottled water to stay hydrated during your excursions.
Respect the local customs and traditions, particularly when visiting religious sites.
Have local currency (Egyptian pounds) on hand for small purchases and tips.
Stay well-informed about the current travel requirements and health guidelines before your departure.
Trip Notes:
Please note that the order of the itinerary may vary but all mentioned attractions will be covered.
It is recommended to purchase travel insurance to protect against unforeseen circumstances or trip cancellations.
FAQs:
Q: Can I extend my stay in Luxor or Cairo? A: Yes, absolutely! We can assist you in extending your stay in either city or help you plan additional excursions.
Q: Is this tour suitable for children? A: Yes, this tour is suitable for children. However, please let us know the age of your child so we can make appropriate arrangements.
Q: What language will the guides speak? A: Our tour guides are fluent in English. If you require a guide who speaks a different language, please inform us in advance, and we will do our best to accommodate your request.
Q: Are meals included in the tour? A: Yes, breakfasts and some lunches are included in the tour. Please refer to the itinerary for specific meal inclusions.